Resort Development Consultants
Leisure Business Advisors LLC (LBA) specializes in providing the feasibility study, which is the first step in the development process for a new or expanded resort. An independent expert usually prepares this study and it is generally required by financing institutions or investors.

The study evaluates potential markets and projects usage by applying market penetration rates to the market segments. These rates are influenced by the quality of the market segments, competition, and the experience of comparable facilities elsewhere.

The study also projects potential financial performance and provides guidance on the maximum development costs that would allow an acceptable return-on-investment to investors.

John Gerner, LBA's managing director, has conducted feasibility studies for themed hotels and resorts in the United States, Asia and South America. Selected past consulting projects are described below.

Great Wolf Lodge Waterpark Resort (Greene County, New York USA)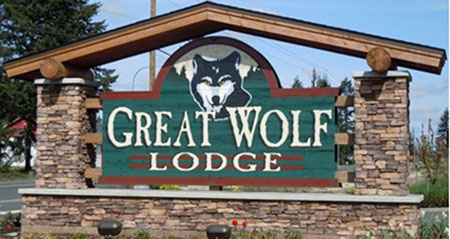 Great Wolf Resorts is the world's largest chain of indoor water parks, and operates its family resorts under the "Great Wolf Lodge" brand. The resorts also offer specialty restaurants, arcades, spas, fitness rooms and children's activity areas. The first Great Wolf Lodge location opened in 1997 in Wisconsin Dells, Wisconsin. The chain has since added eleven additional locations, with more currently in development.
In 2012, Leisure Business Advisors LLC (LBA) conducted an independent consultant audit of the market feasibility study for a proposed Great Wolf Lodge in the Catskill Mountains tourist destination region. The client was the Greene County Department of Economic Development, Tourism and Planning. As part of this assignment, LBA conducted a series of financial stress tests on the anticipated payment revenues for the proposed infrastructure bonds. Click here to download this publicly available report.
Afterwards, the Daily Mail newspaper reported on March 2, 2012:

"Greene County lawmakers made their final decision on the construction of a Great Wolf Resort and Lodge in New Baltimore. After facing some opposition, six resolutions passed Wednesday night during a set of special meetings bonding the for the water park project. The meetings came on the heels of a presentation given by Greene County's independent consultant, Leisure Business Advisors, regarding their findings in a financial evaluation report of the water park development."
Wisp Resort Expansion (McHenry, Maryland USA)
The Wisp Resort is a popular tourist destination that has been rated as one of the top ski resorts in the Mid-Atlantic region. It is a 2,700-acre planned real estate development, with government approvals for approximately 2,500 residential units (townhomes, condominiums, and single family homes).
The Wisp Resort Hotel & Conference Center is located at the base of the mountain. The seven-story hotel includes 102 suites & 67 standard rooms. Since 2001, the entire resort has undergone more than $30 million in renovations and additions. Future plans include a mountaintop village, retail shops, restaurants, and additional skier services.
The resort community is considered a four-season market. Adjacent is Deep Creek Lake, the largest inland lake in Maryland, with more than 65 miles of shoreline.
As a subcontractor to Norton Consulting, Leisure Business Advisors LLC analyzed future development options and prepared market share projections for expanding the Wisp Resort in 2008. The client was Signal Hill Capital Group LLC on behalf of Wisp Resort Development, Inc.
Other Past Consulting Projects
Our managing director, John Gerner, has extensive worldwide consulting experience gained over the past 30 years. More details are provided on his background profile.